Free Consultation Offering
At Cloud Levante, we demonstrate trust by providing a complimentary cost or security analysis, allowing you to familiarize yourself with our services. 
Cost

Analysis

 

for AWS Infrastructures

– Well-Architected Framework
In an increasingly cloud-based business environment, a well-designed and cost-effective AWS infrastructure is critical. For this reason, we are pleased to introduce our detailed AWS infrastructure cost analysis service. Our service has been developed by our team of cloud architecture experts and IT engineers.
Goal. Efficiency. Performance.
The main goal of our cost analysis is to provide you with a comprehensive and accurate overview of the costs associated with your cloud infrastructure. In doing so, we take into account best practices and recommendations from AWS' Well-Architected Framework.
With this approach, we can help you identify areas for cost reduction, maximize the return on your investment in AWS, and improve the overall efficiency of your infrastructure in AWS.
Service Scope
Our cost analysis for AWS infrastructures of 40 hours free of charge includes the following key aspects:
Review of the existing architecture
Identification of inefficiencies
Identification of inefficiencies
Scalability and costs adapted to use
Comprehensive Analysis of Current and Future Costs
We assist you in understanding the financial impact of the cloud infrastructure and provide you with an accurate estimation of future costs. Additionally, we support you in creating an appropriate budget.
Proven Benefits After the Analysis
Our AWS infrastructure cost analysis service has delivered tangible benefits to our customers:
Best Practices Compliance
AWS-Infrastructure Resilience:

Detailed Security Analysis



Our highly skilled team of cloud architects, IT engineers and cybersecurity experts perform a comprehensive analysis of the AWS infrastructure both externally and internally. The main goal is to identify and mitigate vulnerabilities to improve the security of the cloud infrastructure.
In 40 hours of free analysis, our team designs, implements, and maintains secure and reliable cloud solutions using the Well-Architected Framework. 
These tasks include:
Configuration Evaluation
Comprehensive review of resource security settings, such as security groups, access policies and access control lists, to identify faulty or insecure configurations.

Specific recommendations for improving the security configuration of resources.
Network and Connectivity Analysis
Network architecture assessment to identify potential security vulnerabilities.

Analyze ingress and egress point configuration, firewall rules, network segmentation, and connectivity to external services.
Identity and Access Management Assessment
Analysis of identity and access management policies and practices, including user authentication, authorization, and auditing of users, roles, and permissions.

Identification of security gaps such as weak credentials or flawed permission assignment.
Resilience, Backup und Disaster Recovery
High availability and resiliency architecture review.

Evaluate backup configuration, data replication and disaster recovery capability.

Threat Detection and Tracking Analysis
Review of the architecture for high availability and recoverability.

Evaluation of backup configuration, data replication, and disaster recovery capabilities.
Following the AWS security analysis, we generate a detailed report with identified vulnerabilities, specific recommendations and an action plan for improvement. At CoudLevante we also offer a review session with experts to discuss the recommendations and provide additional support.
TESTIMONIALS
What People Are Saying
Close and constant treatment at all times to improve the business.
We are very satisfied with the service, we feel very accompanied in all operations, we receive excellent and fast attention, in fact it is a service we recommend. Cloud Levante for us has been a fundamental pillar in the deployment of all our group websites on the AWS platform.
Our communications with them have been great and we are more than happy with the service received.
Excellent service and service to enhance our business.
Cloud Levante is our trusted partner in the cloud environment since its inception and we are very pleased that they are at our side. When we talk to them, it's like we're talking to the cloud manufacturer directly. With Victor and his team, you can rest easy because they meet expectations. They are always available to offer your support and knowledge. In addition, they have a very proactive attitude to be very dynamic in their technological recycling, being very attentive to new trends and giving answers to any challenge.
They are close to us during all the process and keep us informed and everything is working fine, we are really happy with Cloud Levante and recommend them to set up AWS.
They meet project deadlines and ensure that the timescales are in line with the needs of the business.
They respond quickly to any setbacks, drawing on their extensive experience in cloud environments, and adapt quickly to different situations on a case-by-case basis. They manage client expectations honestly and communicate clearly and professionally at all times.
Amazing job! The Cloud Levante team designed and implemented the architecture for my project very well using Elastic Beanstalk, Aurora DB, Route53, S3 and CloudFront. He knows many services within AWS. In addition, he is available to help me 24/7 with all my questions. I highly recommend this trusted partner.
We are Partner of AWS, the world's leading cloud provider
The AWS portfolio of services allows us to offer the best technology and quality in the market.
Contact us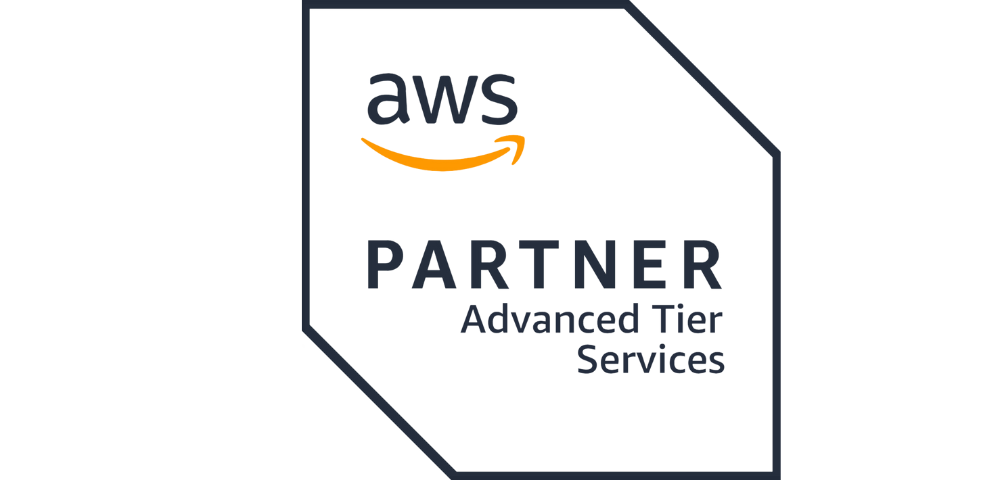 Success
Projects Developed
Diversual's e-commerce was affected by the workload of user requests it was receiving. The solution consists of a migration to the AWS cloud, improving its capacity and an auto-scaling that allows the platform to perform optimally in the face of traffic surges.
read more