Key points of the NATO Summit in Madrid: the relationship with China, the threat from Russia and NATO expansion
NATO leaders met this week, 29-30 June 2022, in Madrid to set NATO's strategic direction for the next decade and beyond, ensuring that the Alliance continues to adapt to a changing world. It also focused on Russia's invasion of Ukraine in 2022 and the possible accession of Sweden and Finland to the defence alliance.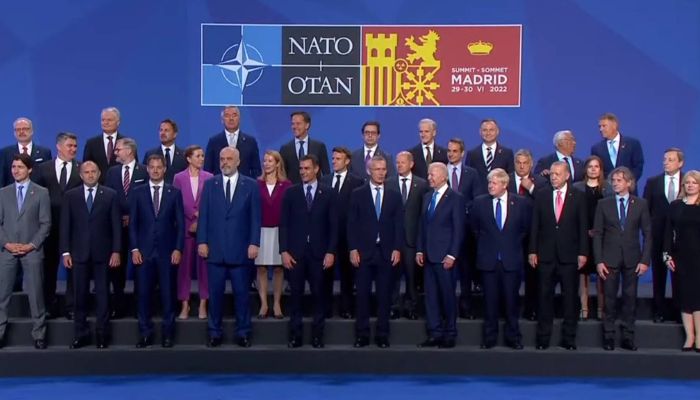 Pre-summit actions
On 8 October 2021, following a meeting with NATO Secretary General Jens Stoltenberg, Spanish Prime Minister Pedro Sánchez announced that the regular summit would be held in Madrid in 2022. It is also the 40th anniversary of Spain's accession to NATO. It is the second time Spain has hosted the event, the previous time being in 1997.
On Tuesday 28 June, the day before the Summit began, the King and Queen of Spain hosted a dinner at the Royal Palace for delegations of NATO Heads of State and Government.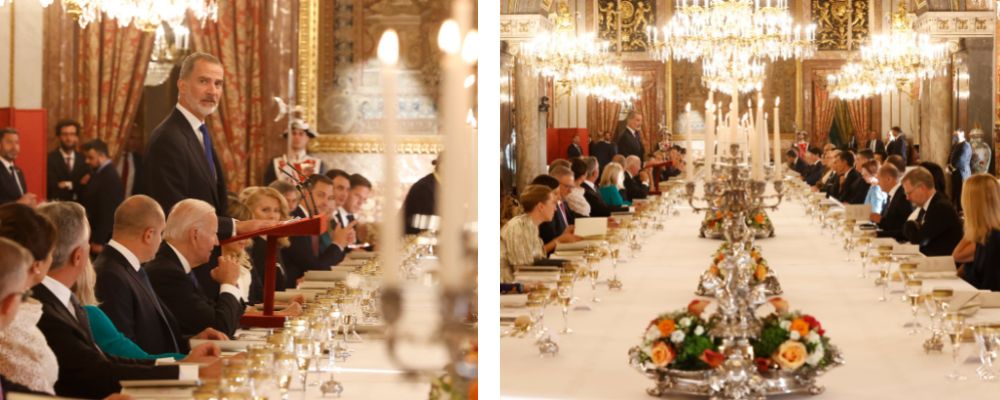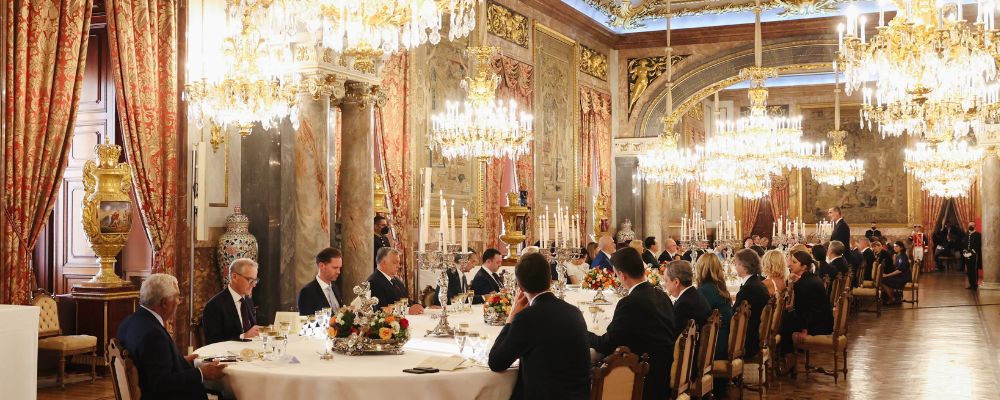 Strategic Concept 2022
NATO will adopt its new Strategic Concept. This document, adopted on Wednesday 29 June at the summit, promises to reaffirm NATO's values, objectives and tasks.
It provides a collective assessment of the security challenges facing the Alliance and outlines the political and military tasks NATO will undertake to address them.
The Strategic Concept is the result of internal consultations among Allies and external engagement with partners, other international organisations, expert communities, youth organisations, civil society and the private sector.
NATO Public Forum
In conjunction with the Madrid Summit, a Public Forum brings together stakeholders beyond the traditional security and defence community in a debate on the future of the Alliance.
It is composed of four leading civil society organisations: the Elcano Royal Institute, the German Marshall Fund, the Munich Security Conference and the Atlantic Council. The Public Forum brings together experts and decision-makers from around the world to bring fresh perspectives to the Summit.

OTAM 2022 Summit key summary and highlights
La amenaza de Rusia y la ampliación de la Alianza, entre otros temas, se trataron el 29 de junio de 2022.
NATO sees the EU as an "essential partner"
NATO sees the European Union (EU) as "a unique and essential partner", with which it will enhance "strategic partnership and increase cooperation", avoiding "unnecessary duplication", according to the Alliance's Strategic Concept approved today at the Madrid Summit.
US reinforces its military presence in Europe
The United States announced that it was increasing its military presence in Europe. Specifically, in six countries: Poland, Romania, Spain, Italy, the United Kingdom and Germany. He revealed that the United States will establish a permanent Fifth Corps headquarters in Poland and maintain an additional rotating brigade in Romania, among others.
Joe Biden and Jens Stoltenberg at the NATO Summit
Joe Biden and Jens Stoltenberg were the first to hold a brief press conference upon their arrival at the Ifema site in Madrid. This meeting was based on brief statements, without questions from the press, covering issues such as the war in Russia and Ukraine, Putin's failure and the lifting of Turkey's veto on Finland and Sweden's entry into the Atlantic Alliance.
"It will be a historic summit and we will make decisions that will really change the future of this alliance. Ensuring security in Europe is necessary," the US president said.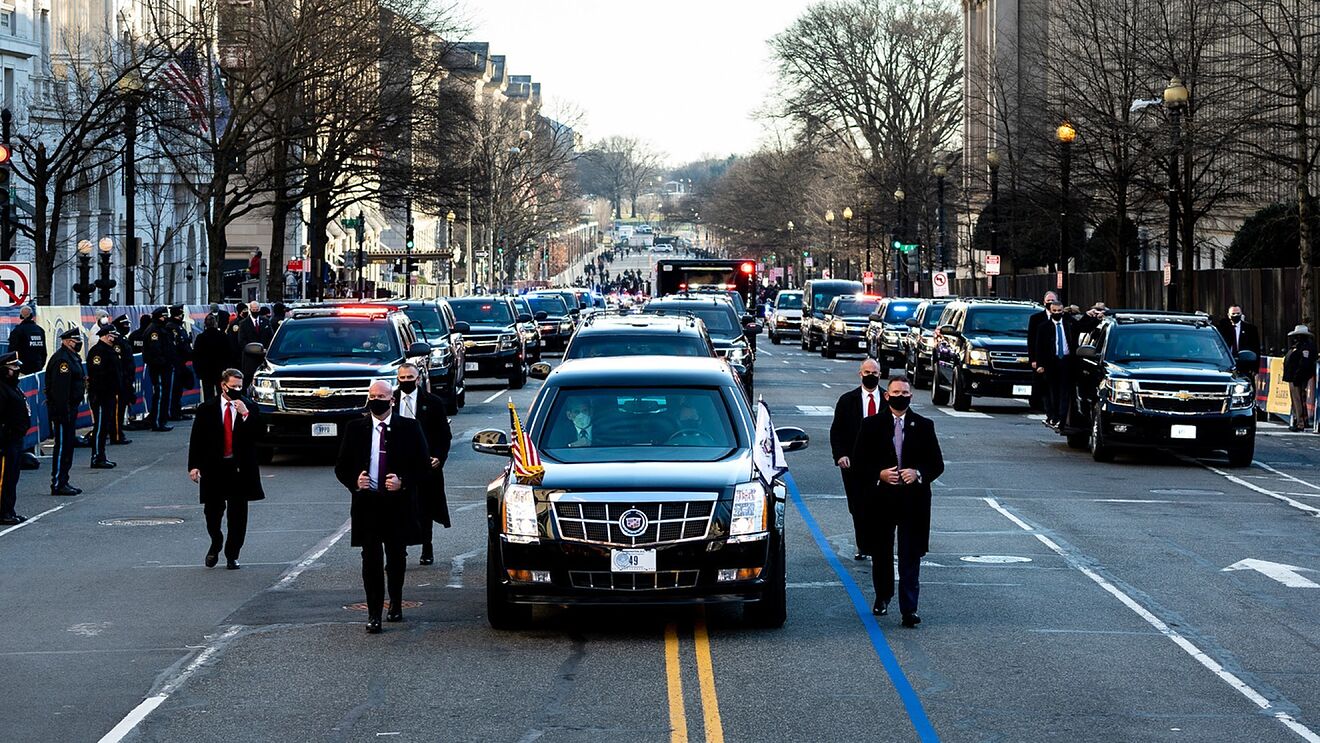 📷 Biden arriving at Ifema in Madrid in his transport named "The Beast".
NATO formally invites Sweden and Finland to enter the Alliance
The lifting of Turkey's veto allowing Sweden and Finland to join NATO is a clear sign of unity and sends a clear message to Russia that Putin is achieving the opposite with his invasion of Ukraine, according to NATO Secretary General Jens Stoltenberg. The move expands NATO from 30 to 32 allies, one of them being Finland, which shares a border of more than 3,000 km with Russia.
Partners from the Asia-Pacific region were also present, something Jon Stoltenberg also welcomed: "In a more competitive world, we need to work more closely together. "Alliance leaders took the historic decision to invite Sweden and Finland to become NATO members. I want to thank Sweden, Finland and Turkey for accepting my invitation to negotiate," he said.
NATO heads of state and government formally agreed on Monday to invite Finland and Sweden to become members of the Atlantic Alliance, a day after Turkey lifted its veto during the Madrid summit. Secretary General Jens Stoltenberg said the invitation was a "historic" step.
Iceland's Prime Minister welcomes lifting of Turkey's veto
Iceland's Prime Minister Katrín Jakobsdóttir welcomed the lifting of Turkey's veto on Swedish and Finnish NATO membership. This, she believes, will strengthen the Nordic countries' weight in the Alliance. With this accession, all five Nordic countries will be integrated into NATO.
Both Sweden and Finland are strong democratic societies. Iceland is very happy because now there will be a stronger Nordic voice," said Katrín Jakobsdóttir.
Belgian Prime Minister De Croo says that with the entry of Sweden and Finland this summit "is already a success".
Belgian Prime Minister Alexander De Croo said that the NATO summit "is already a success, with Sweden and Finland joining" the Atlantic Alliance, following the agreement reached with Turkey.
"The fact that Sweden and Finland are joining will make the European continent more secure and will make NATO a more robust partner, a stronger partner," De Croo said on his arrival at the summit. De Croo added that "the unity that NATO has shown over the past months makes us strong and when countries like Sweden and Finland join it is good news".
Stoltenberg says the accession of Sweden and Finland is a very positive thing for NATO and also for Turkey.
Stoltenberg says the accession of Sweden and Finland is a very positive thing for NATO and also for Turkey. Jens Stoltenberg noted that it had been hard work for many weeks, with contacts at many levels until a final agreement was reached. He said it was a good deal for Turkey, also for Finland and Sweden, and also for NATO.
Zelenski at NATO summit in Madrid

Ukrainian President Volodymir Zelenski was present by telematic means at the summit with the 30 NATO heads of state and government meeting in Madrid.
Jens Stoltenberg: "Zelenski is an inspiration to us all".
NATO Secretary General Jens Stoltenberg speaks after the first session of the NATO Summit in Madrid:
"Allies will continue to provide military and financial assistance to Zelenski. Leaders have agreed to strengthen our support for Ukraine. An independent and strong Ukraine is important for the security of the NATO area," he said.
Almeida and the Mayor of Kiev, Klitschko, sign a twinning agreement to undertake "joint actions"
The mayor of Madrid, José Luis Martínez-Almeida, and the mayor of Kiev, Vitali Klitschko, signed on Wednesday morning a twinning agreement between the two capitals with the aim of undertaking "joint actions" that "benefit both cities".
Zelenski calls on NATO to end "grey zones" on eastern flank
Ukrainian President Volodymir Zelenski has called on the NATO summit in Madrid to end the "grey zones" on the eastern flank in order to give a "firm response to Russia's actions". This is "necessary for Ukraine, the entire Alliance and the Euro-Atlantic community". He said this in a speech to NATO leaders.
Jens Stoltenberg: "China is not an adversary, but it poses serious challenges"
NATO Secretary General Jens Stoltenberg discusses the strategic competition posed by China: 
China is substantially building up its forces, including nuclear weapons, intimidating its neighbours, including Taiwan," he said.
Japan describes the relationship between Russia and China as "worrying".
China's role in the Ukrainian conflict and its relationship with Russia is a matter of "considerable concern" for Japan. Koichiro Matsumoto, director of international communications at the Japanese Prime Minister's Office, Fumio Kishida, told Efe.
"We are looking at how relations between Russia and China are established and we have asked China to act more responsibly," he said at the NATO summit in Madrid.